Knot By Gran'ma
Regular price
Sale price
$19.95 USD
Unit price
per
Sale
Sold out
Gray tabby cat butt ornaments are the best Christmas gifts for him. Seriously, he might fall over with laughter. Your Christmas gift for cat lovers will make this holiday unforgettable, and you can personalize your Christmas card to make your cat dad really laugh.

GRAY TABBY CAT BUTT ORNAMENT CHRISTMAS GIFT WITH ILLUSTRATED CARD

The cat butt is hand crocheted out of luxurious 100% wool in a variety of yarn weights to create depth and texture.

Each cat butt measures 4 inches tall and is 2.5 inches wide -- small enough to never be mistaken for a real cat's butt, although double layered and 3 dimensional for added durability and shape.

A black satin cord is securely attached to the cat's tail.

The illustrated Christmas card is printed on premium 32pt paper, which has a great texture and is really thick. You can have your personalized Christmas message handwritten before it's shipped, or you can add your own personal touch once it arrives. The card is one-sided, with the illustration and Christmas message on the front and the KBG logo in the lower corner on the back of the card.

Each butt and card is shipped out in a gift box. Gift wrap is available!
QUESTIONS ABOUT SENDING OUT A CHRISTMAS CAT BUTT AND CARD
Who would want a cat butt as a Christmas gift? - Anyone who has a sense of humor and loves cats would totally think this gift is the greatest. They work great as gifts from your cat, to a loved one who has a cat, or to someone who might find this hilarious and really has everything they could ever want anyway. Cat butts rule!

Can I send my gift directly to the person celebrating? - YES! This is when it's great to use a personalized message on the back of the Christmas card. Just make sure that their address is correct and indicated in the shipping area.

Can I return this gift? - As long as your card wasn't personalized, yes. See the KBG return policies for more on that.
HOW TO USE A CAT BUTT ORNAMENT
So um, you hang these wherever you'd like to see cat butts. These are hilarious on Christmas trees. You can celebrate the holidays while matching one of these ornaments to a special cat... maybe even as an addition to the mistletoe! It's up to you. They're funny and look fabulous.
CHECK OUT THESE EQUALLY HUMOROUS PRODUCTS
Seriously. Check out the full Christmas & Happy Holidays line. It's so very full of holiday joy.
https://knotbygranma.com/collections/happy-holidays
Find the full line of butts, gifts, accessories, and decor here.
https:/knotbygranma.com
Share
View full details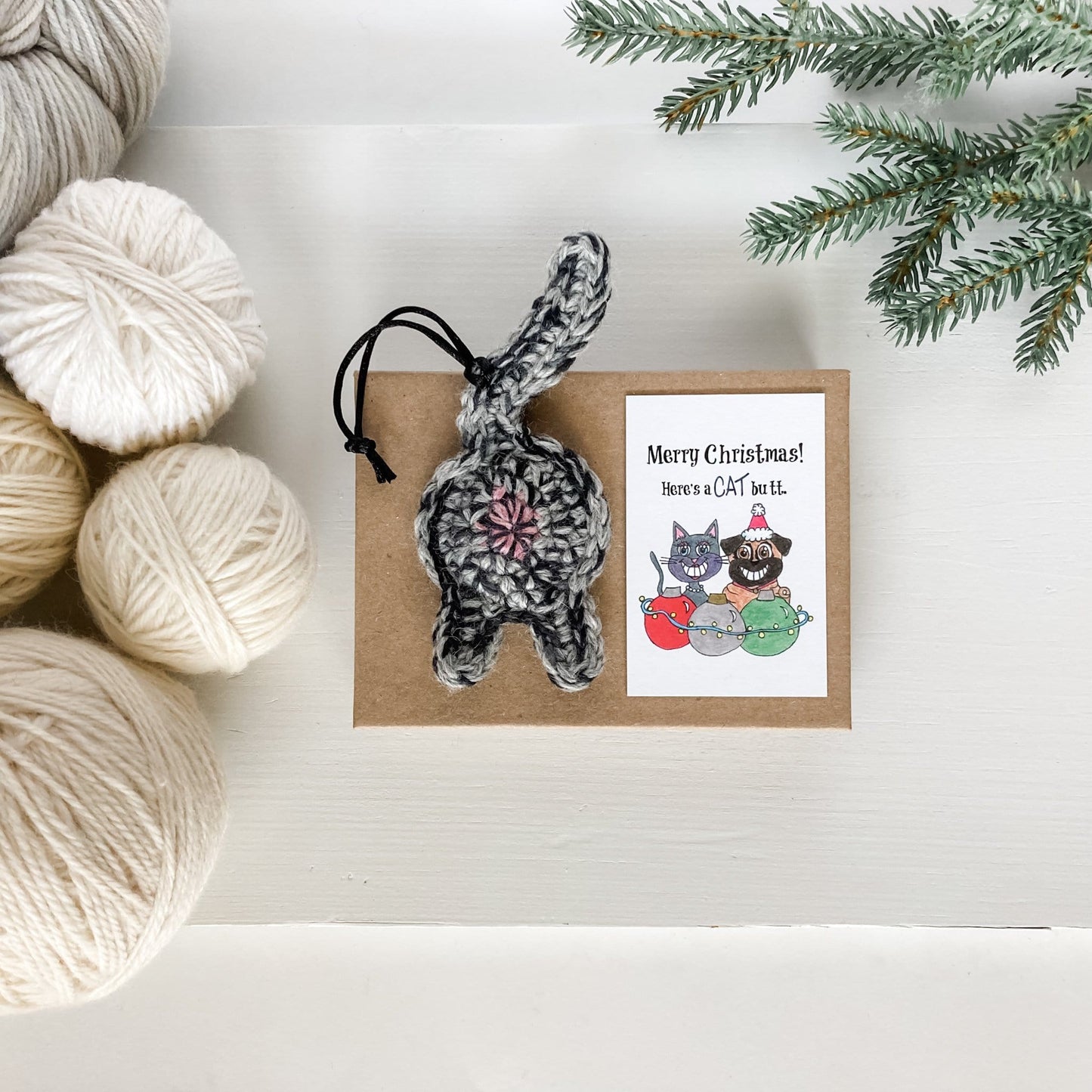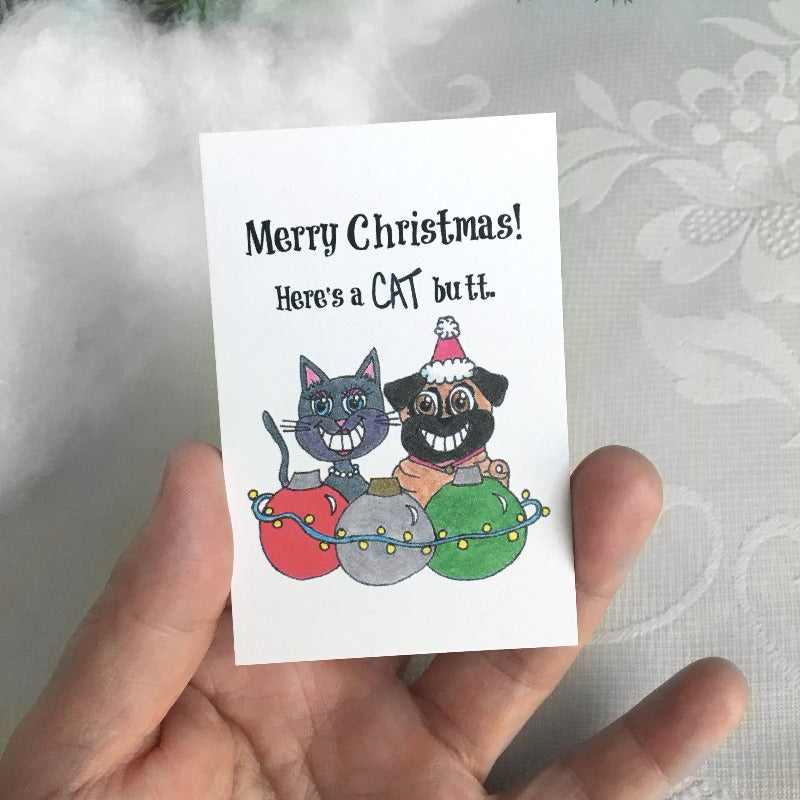 Success!!
Every year I try to buy something that will make my oldest daughter smile and laugh....this did the trick. She has one tree with just this one ornament!!😁